Helping Injury Victims Recover
from Their Injuries and Recover from the
Insurance Companies
PERSONAL INJURY LAWYER IN BILLINGS
Being injured in an accident can be terrifying and frightening experience. Injured victims often find themselves going in and out of hospitals and rehabilitation clinics, not fit to go back to work and provide for their families. With medical expenses and bills piling up, families of the victim are inconvenienced with unnecessary financial burdens. Even worse, a lot of accident victims sustained multiple injuries, and chronic pain leading to permanent disability which further jeopardized their lives. When all these happens, be assured that the law is on your side. Victims of such accidents, have legal rights to file a personal injury lawsuit against the negligent party.
Sadly, days or weeks following the accident, victims are often pressured by unscrupulous insurance companies into signing a quick and easy settlement, which may only be a fraction of what the injured victim will likely need or are entitled to upon attempting recovery and getting themselves back on track.
If you or someone you love has been injured in an accident in Billings, we urge you to NOT sign anything without speaking first with an experienced Billings personal injury attorney. His expertise can help you fight your claims, review all aspects of your case, and help you seek maximum compensation from injuries, and inconveniences you have sustained.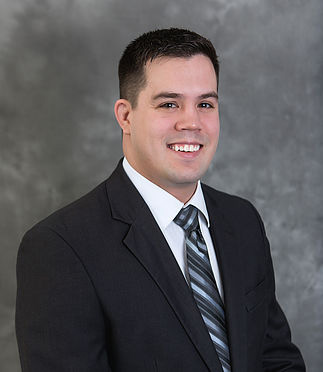 With over 200+ cases handled, Joe understands that different legal issues involving personal injury can be stressful and frustrating. That is why he strives to provide his clients with excellent legal representation to achieve the best possible outcome.
MOST COMMON TYPES OF PERSONAL INJURY CLAIMS
How a Personal Injury Attorney Can Help?
If you have been injured in accident caused by the negligence of another, serious problems may arise from the trauma caused. Sustained injuries you have acquired can be serious, making you not fit to get back to work. As your condition limits you to do your duties at work, this will eventually forego your regular paycheck, while you also deal with piling medical expenses. Considering that the accident isn't your fault, dealing this situation can be extremely frustrating as you try to get by financially while trying to recuperate. Having an experienced Billings Personal Injury Lawyer to aid your side during this challenging time, can go a long way in dealing with the legal aspects of your case, and making sure you receive an equitable settlement following the accident. Our resident personal injury attorney – Joe Frick is here to help you, so that you can focus on your recovery and getting your life back on track.
Mr. Frick is an excellent young attorney. He excels in representing clients and obtaining the results that others may not achieve. Highly recommended.
Mr. Frick is an excellent advocate for anyone involved in a personal injury claim. He is very thorough and will provide great representation and will stand firm in his legal position.
Joe is a hard working, knowledgeable, and driven. He is a pleasure to work with either on the same side of the table or across the table.